Configure Universal QSFP-DD and OSFP Transceivers
We have great news!
For the past few months, we have been working on a solution to make your life just a little bit easier. 
We have engineered an add-on to make our "Swiss Army Knife" even more powerful!  
The Flexoptix FLEXSOX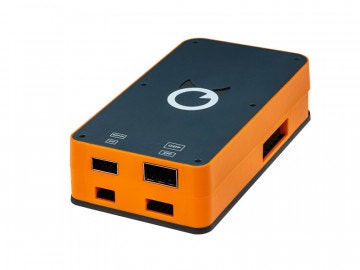 The QSFP-DD and OSFP. With the FLEXSOX you will be able to configure all FLEXOPTIX Universal Transceivers up to 400G by yourself. This means it is now possible to re-configure our new form factor QSFP-DD and OSFP Universal Transceivers, all you need is a FLEXBOX V4 and the new FLEXSOX add-on. 
is the first add-on for your to support the new generation of transceiver form factors,
How to use it?
It´s very simple, just like our Slogan "Less Bullshit More Engineering", you just slide your FLEXBOX into the FLEXSOX and it works! There is no need for a separate power supply, the FLEXBOX-FLEXSOX Combo will take the power from your connected Laptop or Desktop.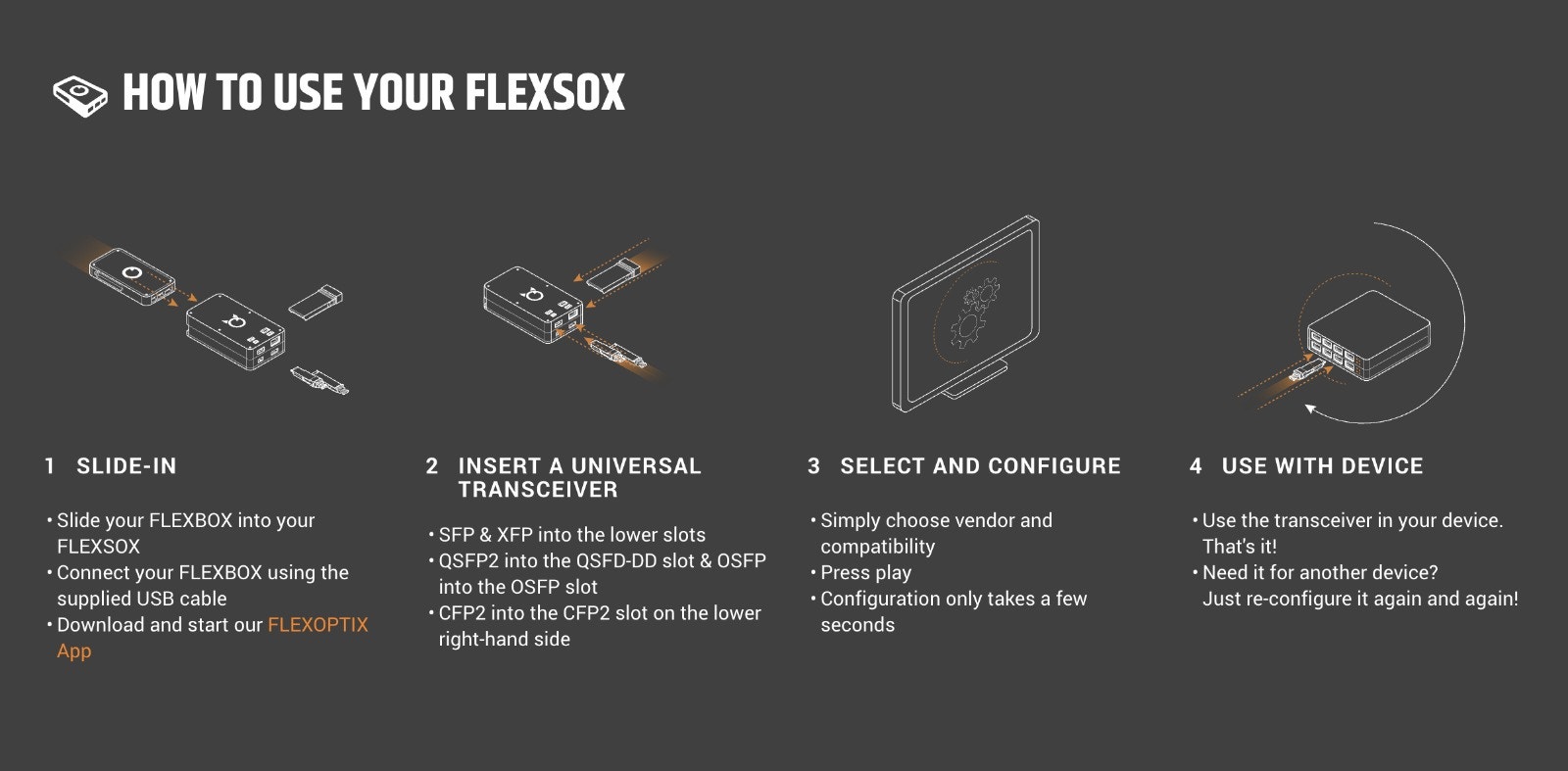 The FLEXSOX will go live with full services on the 16th of February 2021.
HOW TO GET YOUR FLEXSOX FOR FREE
The FLEXSOX is only available for customers who have or plan to order the QSFP-DD or OSFP Universal Transceivers from us

The FLEXSOX only works with the FLEXBOX V4 and FLEXOPTIX Universal Transceiver. To get your FLEXSOX for free, you need to order at least one QSFP-DD or OSFP transceiver.
Any questions? Just contact us!
order@flexoptix.net / +49 6151 62904-0