This is a collection of what customers have to say about FLEXOPTIX. Do you also want to share your experience with FLEXOPTIX products or services? Just send us an e-mail to service@flexoptix.net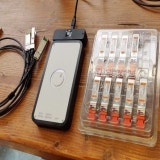 Lennart de Vries
IT Support/ Verein Internationales Pfadfinderzentrum Kandersteg
Programming FLEXOPTIX modules with the portable FLEXBOX took only a few minutes with an Android phone. No need for a laptop to quickly reprogram on-site.
The app is very intuitive, no-nonsense and very fast.
We deployed the first BiDI LX modules and DAC-Cables in our Cisco equipment without any issues. This makes life so much easier in the field!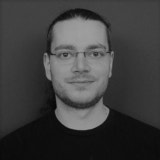 Arvid Picciani
CEO / devguard GmbH
Woa, i can get next day delivery for any vendor. That's a game changer. Also thanks for making it a smartphone app, this fits my workflow well.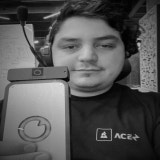 Emilio Vargas
Production Manager / Liga ACE esports
FLEXBOX made my life a lot easier, adapting to multiple hardware in a breeze. I used fiber/SFP, RJ45/SFP, RJ45-10G/SFP for an esports production with different hardware brands and all of them worked instantly.
Before being a FLEXOPTER I had a lot of trouble communicating with my infrastructure and acquisitions team because of the complexity of compatibility between different brands and models
now I can operate and adapt to each on site production.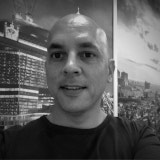 Stefan van Merriënboer
Senior ICT Consultant / Effisol
We are realy happy with the FLEXBOX, programming FLEXOPTIX universal transceivers works like a charm.
Just insert, detect, select and start programming, now we are able to support hundreds off vendors with just a few standard SFP modules.
Amazing smart solution!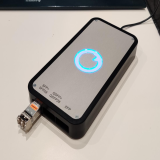 Denis Kempeneers
Network Consultant-globalnetwork.tech
I had the chance to flash my first transceiver with the flexbox and also navigate through the different tools on the Windows App. I must say that I'm impressed by the flexibility and available features provided by this app and the Flexbox. I flashed a 1G LX optic to be compatible with a HP switch in production (Aruba Networks(ex. HP Network) / J4858A) and the switch immediately recognized the plug freshly configured. I can know count on my flexbox for the future transceivers I'll need to install/replace. Also, the optic measurement is a very good feature.
Viktor Ekmark
Cloud Infrastructure Engineer / Elastx AB
The new FLEXOPTIX 400GBASE-ZR modules are lit. We've been running a few of them in production and they just work. Awesome support from FLEXOPTIX. Keep up the good work!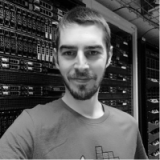 Francis Monestier
System & Network Engineer / JigWan
Formerly a System & Network Engineer at the service of French Academic and Research Network and currently developing my own IT services business, I have been a strong advocate of FLEXOPTIX "one-SFP-fits-all" approach since 2015! Having purchased close to 1500 optics over the last few years for different kinds of projects (Metropolitan & Campus Networks, Datacenter, Nexans FTTO projects), I have always been completely satisfied with FLEXOPTIX products. I have had the opportunity to test several competing solutions and for me "FLEXBOX" is by far the most advanced in terms of functionality, ease of use and compatibility. Beyond the flawless technical aspects, the many human qualities of the different people I have had the opportunity to exchange with are a priceless advantage: sympathy, reactivity, impressive know-how, infallible logistics and after-sales services, FLEXOPTIX is a company you enjoy working with and you can trust one hundred percent. Thanks a lot guys!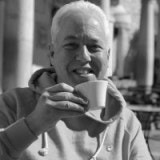 Mark van den Berg
CTO - Icera Networks
Spending a few minutes of my time, first and foremost expressing how much I'm impressed by your friendliness, is the least I can do. Friendliness was followed by super-fast order processing and delivery. In a few words, unboxing and using your Flexbox is an utterly awesome experience. As in brilliant. Also saving us loads of time ordering optics. In addition to all of this – you deliver particular good build quality, too. You've got me impressed, thank you!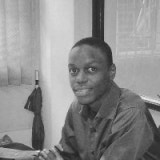 Brian Masiga
Network Engineer, Research and Education Network for Uganda
Working with the FLEXOPTIX Transceivers and FLEXBOX is not only uncomplicated but offers us the possibility of working with many vendor types to support the different campus networks. Thanks guys - awesome work.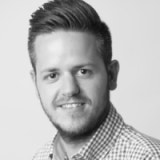 Marcel Wösle
Director Infrastructure Services, Avira Operations GmbH & Co.KG
For years we struggled with hundreds of transceivers from different vendors but this is finally over! With FLEXBOX we can easily reconfigure our transceivers which in the end saves a lot of time and money.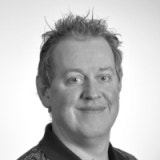 Thomas Verschuren
Technical Consultant, IP Visie Networking B.V.
Our engineers spend a lot of time in data centers connecting switches and routers from different vendors. With the FLEXOPTIX service not only their task gets easier, also the back office doesn't have to have a broad range of optics from different vendors in stock anymore. The days that an engineer stand next to a router with an optic from the wrong vendor are over. With the FLEXOPTIX FLEXBOX the engineer simply reconfigures the optic, and that's that. As an added benefit with the FLEXBOX there is no need to connect a new cross-connect to a device to see if it is connected on the other side. The measurement option that comes with the FLEXBOX are very handy!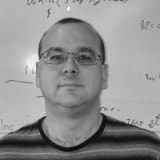 Sylvain Brisebois
Advance Research, Senior Firmware Engineer, KINOVA
The SFP are exactly like promise on the web page, and the configuration tool is so amazing. I worked years with SFP and optical fiber and this tool is so great. It include a power meter an OTDR and allow to diagnose and configure the SFP for many vendors. It will help us in our research and also to manage our LAN. Thank you FLEXOPTIX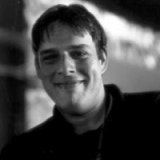 Nick Derksen
Infrastructure Engineer, Previder B.V
We use "FLEXBOX" and "FLEXOPTIX" for a few years now. Since then life is much easier. And even saved me sometimes in the middle of the night. Need a special vendor or type, plug it in, program, and done. Very… but very occasionally a compatibility is not present in the system. Just drop a e-mail to support with your needs to get an immediate response from "JIRA – the flexoptix robot" and your compatibility is added to your FLEXBOX within 24 hours. Just awesome!!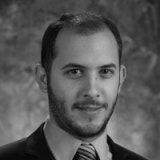 Nikos Papandreou
Dipl. Civil Engineer acting as IT Admin/SQL Dev, Geitonas School SA
Now that I'm done configuring my equipment, I use FLEXBOX to impress associates. I'm an IT Hero just for the savings, not to mention the FLEXibility to stock one type for each adapter. Keep up the good work!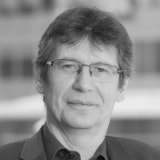 Elmar Gruber
H82 medientechnik GmbH
Absolutely Flawless! Ultrafast delivery and real plug & play from start to finish. Now we're able to react on needs much quicker thanks to the FLEXBOX. Having Universal Transceiver on stock and instantly program them to customer's need is amazing.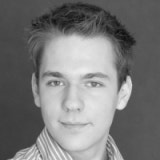 Bronislav Robenek
Network Architect, Cloud4com
Ordering and using FLEXOPTIX transceivers was far quicker than even getting a quote from traditional vendors. Using the FLEXBOX is super easy and fast - 5 minutes to get transceivers ready including unboxing and enjoying packaged marshmallows.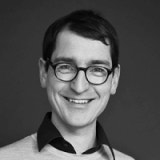 Klaus Degner
Managing Director, Allegro Packets GmbH
The FLEXBOX allows us to use 100MBit/s to multi-gigabit transceivers in our product for a wide range of customer needs. We can not solve them without this magic box!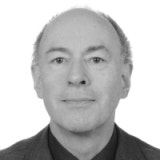 René Oskar Kühne
Retired scientist, now acting in the field of IT support, R.O. Kuehne
The FLEXBOX is really a great tool. It allows me to quickly re-configure transceivers. Nice additional feature is the "Power Meter & Source" tool. It allows, without additional hardware, a quick check of optical transceivers, fiber cables, fiber connections etc.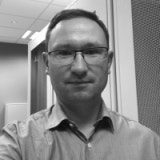 Great products. When you hold them in your hands, you see the care for qualitiy and product details. I strongly recommend Flexoptix' products.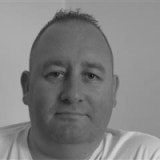 Pat Cluney 
Senior Technical Officer, Waterford Institute of Technology
I have received my orders from them in blistering speed. Happy to the nth degree.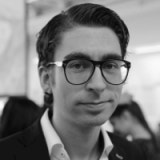 Otto Lodewijk
Director, SuitIT
FLEXBOX makes it easier than ever to manage your optics hardware! From unboxing to a configured module in a minute! Great product.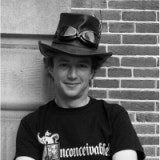 James Rice
Jump Networks Ltd
Great. FLEXBOX does what it says on the tin! - just connect, configure Transceiver and be happy.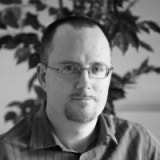 Donal Cunningham
Senior Network Engineer - Airspeed Telecom
Just wanted to express my giddy happiness at how fast your crack team of ninjas were able to get optics to my desk.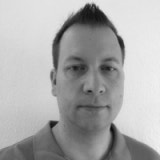 Christian Seitz
Head of Network, STRATO AG
With the FLEXBOX we're able to use our Transceivers universally in all kind of equipment and reduce the stock keeping significantly. Just awesome!
We heard about FLEXOPTIX for the quality of its FLEXBOX and optics.
We were able to acquire a FLEXBOX to help out our customers. The quality of the product leaves us speechless. We are immediately going to change optics supplier to FLEXOPTIX. The quality is excellent.
FLEXBOX is not only awesome but also easy to use. One of the standout features of FLEXOPTIX is their compatibility with various vendors. Whether you're working with different hardware providers, you can rely on FLEXOPTIX to work seamlessly across different platforms.
Moreover, the support for FLEXBOX and FLEXOPTIX is exceptional. If you encounter any issues or have questions, you can rely on the support teams to provide timely and effective assistance. They are dedicated to ensuring that users have a smooth experience and can make the most of these technologies.
Reijo Hakala
Specialist / DNA Ltd.
What a great product! FLEXBOX is an incredible help to our organisation that has a zoo of vendors and manufacturers in our data center. It is super easy to use and we can rapidly get a transceiver ready for any of our hardware. Q: How to improve the experience of setting up transceivers in a multivendor environment? A: FLEXBOX.
Pavel Sagulenko
Head of IT Infrastructure / appliedAI Initiative GmbH
When you unpack it, you immediately notice: A lot of time and love was invested in this great device. In just a few minutes everything is ready to go and the first transceiver can be configured. The app responds quickly and is well laid out, and the search function makes it easy to find the right configuration. The Flexbox is ideal for us because we use switches from many different manufacturers and can thus react flexibly to changes in our infrastructure at any time. Even on site, we can make adjustments at an instant thanks to the support for mobile devices for configuration.
Stefan Lieven
Teamleitung EDV / Pflegeheime Esslingen
A must-have for every network engineer.
Never again will you have to stock different transceiver types for different vendors for the infrastructure you are using.
The setup of the FLEXBOX is very easy and self-explanatory. The configuration of the FLEXOPTIX universal transceivers is done in seconds and without any problems. Thanks to the smartphone app and the Mobility Pack, even on the go without having to lug around large equipment.
Ten out of ten, absolutely recommended!
Roman Beyerle
CODESYS GmbH
You guys rock! I have had the opportunity to use the previous version of FLEXBOX with my previous company. I cannot believe the progress you have made just in a year. Battery pack? Mobile reconfiguration? I am truly feeling lucky to have met you guys at Cloudfest. I will be honoured to demonstrate your products to startups as great examples to contribute to tech sustainability.
Murat Aybars
Founder / Ideatomy
The flexbox has been an amazing tool for our Equinix AM5 deployments, we have used many brands previously however the flexbox was superior right from the start, especially when working in the datacenter and not needing to hold my laptop in my hand but my phone, which is just amazing for rapid deployments.
Looking forward to keep using the flexbox in the future! :)
Stan van de Klippe
Chief Executive Officer-royalehosting.net
Using FLEXBOX and FLEXOPTIX transceivers mean for us Flexibility. We don't use so much transceivers but we work with different brands each day. With a small amount in stock we can configure them with the right specifications for each use. Assuring it will perfectly fit the requirements of our equipments and costs are also reduced considerably. Setting up either the FLEXBOX and a transceiver on a computer or through the mobile app is just easy as 1,2,3. It tooks us less than 15 minutes between unboxing and using a transceiver. We really appreciate the mobile option so we can have the FLEXBOX in one hand, a transceiver in the other one and the phone with the app in the pocket for programming on the field. Thanks FLEXOPTIX for this really useful tool and for extending supported vendors in the future.
Christophe Mulkers
CEO/CTO, Oufti Connections
On more than one occasion the flexbox significantly saved time for me by not having to scrub a deployment session but simply reconfigure a transceiver and carry on. This alone is a good reason that secures the flexbox a non-negotiable place in my datacenter-go-bag. However what really sets flexoptix apart is not them solving an irritating problem we all know. No. It is their vast inventory and know-how paired with impeccable QA. If I have a need for transceivers it is my single go-to source for procurement. They have exactly what I need in stock even before I know I need it, and when I need it, I can trust the order is in my hands in no time. Every single time. I can configure and deploy without doubt and without delay. It is rare to find such a valuable and dependable partner that reliably takes away a whole set of problems while offering decent pricing and a customer support that is above reproach.
Michael Horn
Telecommunications Infrastructure Security Professional
Everything is build for and runs in the cloud today, the Aviatrix Multicloud solution as well. Still, we have customers asking for a highperformance encryption from "their" premises to the cloud and this is where our CloudN appliances come into play. If customers ask us to support the installation of our appliances, we'll do everything we can to help. And then it's good to know that if you sneak into a datacenter, you can rely on FLEXOPTIX to even fulfil that connection(s) that are terminating on a device that was missing or has changed in the architecture you discussed before. Thanks for the brilliant service!
Gerald Buchholz / Principal Solution Architect
Aviatrix
After many years of using clumsy EEPROM programmers, soldering irons, hammers etc. to make SFP modules work properly, now FLEXBOX allows me to do the same thing in a fraction of time. I only hope my boss doesn't find out I have so much free time now!
Adil Demiri
CTO, SGN d.o.o.
FLEXOPTIX creates overall great and reliable products. We need optics for multiple vendors and with the FLEXBOX we are able to simplify our spare part handling. The best part of the FLEXBOX are the Linux drivers and therefore no need for any additional OS just for branding optics.
Dominik Grueber
Hetzner Online GmbH / Network Administrations
The flashing is very quick and you can configure it to flash multiple devices in a row. Definitely well worth it.
Adam Montgomery
Necto Inc
Definitely, FLEXOPTIX will be my optics supplier from today. The ability to compatibilize optics across multiple vendors is going to save us from many headaches. The FLEXBOX is a must for any company using optical network equipment.
Miguel Bérniz
Chief Technical Officer, GibFibre Ltd
Your FLEXBOX rocks. On our Linux workstations we can easily change the vendor and thus save costs. In addition, we are also convinced by the product quality, the support and the handling of the order. Thank you!
Martin Verges
Managing director, croit GmbH
Since we ordered a FLEXBOX, our life as definitly changed. There's a before and an after FLEXBOX. So many vendors in the compatibility matrice, so easy way to configure the module! And the cables and accessories came also with quality.
Stéphane Gouron
Directeur Agence Ouest, S-cube.
Before we knew FLEXOPTIX, we always stocked various types of transceivers from different brands. Now, several years later, we have completely switched to FLEXOPTIX's universal transceivers since we can simply brand these ourselves using the FLEXBOX. Along with their broad product range and very fast shipping, they are an awesome company to deal with!
Jeffrey Bosma
XS News , Sr. System & Network Engineer
It's just a genius device. So easy to use and simple! I would recommend it to every network engineer. Plug-in the module, program and its ready for deployment!
David Schoefberger
Schoefberger
Using FLEXBOX we have been able to deliver high quality optical adapter product range in a mixed brand environment, with the maximum flexibility in managing logistic and stock costs. It is a definitely a tool that every professional should use.
Laert Klemo
CTO, Eagle Security System
When in possession of the Flexbox it becomes and indispensable tool in general, and also specifically in managing remote Mobile Base Stations fiber connectivity. Using the Flexbox either with PC or Smartphone is really plug and play with no annoying incompatibility issues at all. The Flexbox together with ease of order and superior delivery times makes it literally unnecessary for us having any significant SFP stock.
Terji Leitisstein Hansen
RAN Manager, Vodafone FO
Have been using FLEXOPTIX transceivers for a few years now in a carrier/telecoms environment for various vendors and they've never disappointed me. After having the opportunity to be able to program them myself on demand, I've realized how many hours I could have saved until now with FLEXBOX! No large stocks, just a few generic SFPs in stock waiting to get programmed when needed. Awesome!
Michael Nicolaou
Senior Network Consultant, CDMA Services Ltd
We will now be able to source all our SFPs from a single vendor without having to worry about the configuration. That translates to peace of mind and huge flexibility. Well done guys!
Gregory Agerba
CTO, Neocarrier Communications
Very easy to use and quick too. I particularly like the ability to use the same configuration on a number of transceivers just by ticking a box - a real time saver
Mike Dallaway
Mira 2014 Limited
Extensive list of supported vendors. Your product is like a Swiss Army Knife that all Engineers should have!! Great Job and keep it up!
Fahad Dalwai
Network Engineer, Abdulaziz Abdulmohsin Al-Rashed Sons Co. W.L.L.
In our test environment we use the optics over and over in many devices. Programming optics with the FLEXBOX is as easy as 1,2,3!
Erwin ter Hofstede
CEO, EC-Hosting
FLEXBOX allows us to reduce the amount of spare transceivers we keep for our diverse hardware systems, thereby keeping overall cost low.
Sven Gebhardt
Head of Platforms & Services, grandcentrix GmbH
The FLEXBOX was easy to set up and use, and the programmable transceivers worked seamlessly in several different brand devices. This will make our spares much easier to manage.
Shaun James
Engineering Inspector, Tata Steel Strip Products UK
The FLEXBOX is the best thing since sliced bread!
Stefan Ideler
CTO, i3D.net