Next-Level Flexibility: FLEXOPTIX Android App Now Supports USB Connectivity!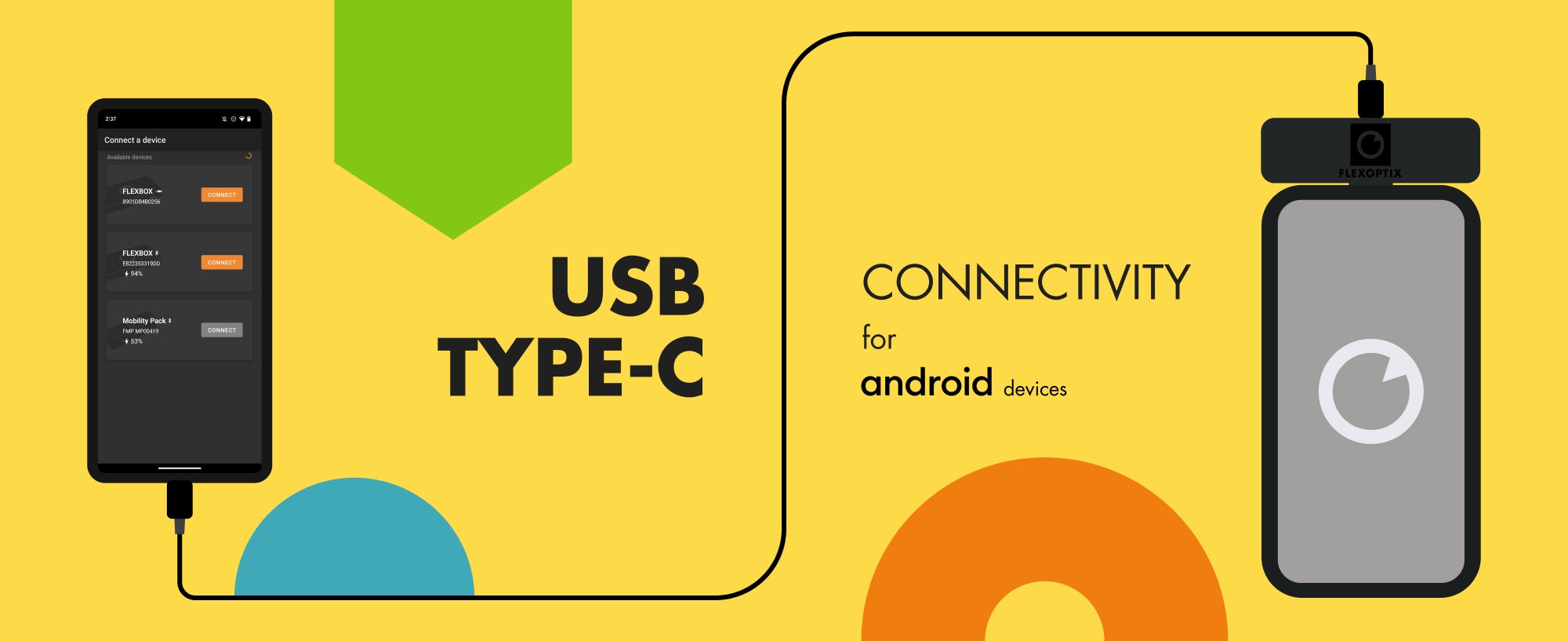 Android offers more ways to get connected to your FLEXBOX!
We're thrilled to reveal that our newly revamped FLEXOPTIX Android app now supports USB communication, broadening its capabilities beyond Bluetooth. Those familiar with our suite of applications may have noticed that Flexoptix has two apps on the Android platform. Today, our latest app addition has leveled up, matching the features of its predecessor, as well as introducing Bluetooth support through the MOBILITY PACK.
This new feature enables you to tap into the advantages of USB communication. Simply connect the MOBILITY PACK and activate USB mode, providing auxiliary power for your FLEXBOX.
But that's not all - in celebration of this exciting upgrade, we're giving away 100 FLEXBOX MOBILITY PACKs for free! Apply the coupon code 'SUMMER2023' in our webshop to claim yours today. This exclusive offer is limited to one per customer. So seize this fantastic opportunity before it's too late. We look forward to you joining us in this next phase of enhanced connectivity.