Make Universal Transceivers work with nearly every device
FLEXBOX series - the unrivaled original since 2008
Quick And Easy

Configuration with our FLEXOPTIX App only takes a few seconds

Versatile

Support for nearly 200 vendors

All Formfactors

Industry's first end user device supporting all 100G pluggables

Save Money

Get a discount - if you configure transceivers yourself
What customers say
Bronislav Robenek
Network Architect, Cloud4com
Ordering and using FLEXOPTIX transceivers was far quicker than even getting a quote from traditional vendors. Using the FLEXBOX is super easy and fast - 5 minutes to get transceivers ready including unboxing and enjoying packaged marshmallows.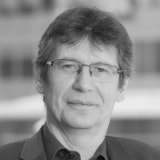 Elmar Gruber
H82 medientechnik GmbH
Absolutely Flawless! Ultrafast delivery and real plug & play from start to finish. Now we're able to react on needs much quicker thanks to the FLEXBOX. Having Universal Transceiver on stock and instantly program them to customer's need is amazing.
Viktor Ekmark
Cloud Infrastructure Engineer / Elastx AB
The new FLEXOPTIX 400GBASE-ZR modules are lit. We've been running a few of them in production and they just work. Awesome support from FLEXOPTIX. Keep up the good work!
More