Universal Transceiver - Our Voodoo
ENHANCE EVERY DETAIL, MAKE NO FUSS ABOUT IT
At FLEXOPTIX, we do a lot to make our Universal Transceivers a truly exclusive user experience. On one side the industry standard MSA gives a good basis for high quality transceivers but we don't stop here. There is a lot more to accomplish, before you can call a transeiver "Universal". It's the many small details which make the usage of universal transceivers this hassle-free and convincing.
INNARDS OF A UNIVERSAL TRANSCEIVER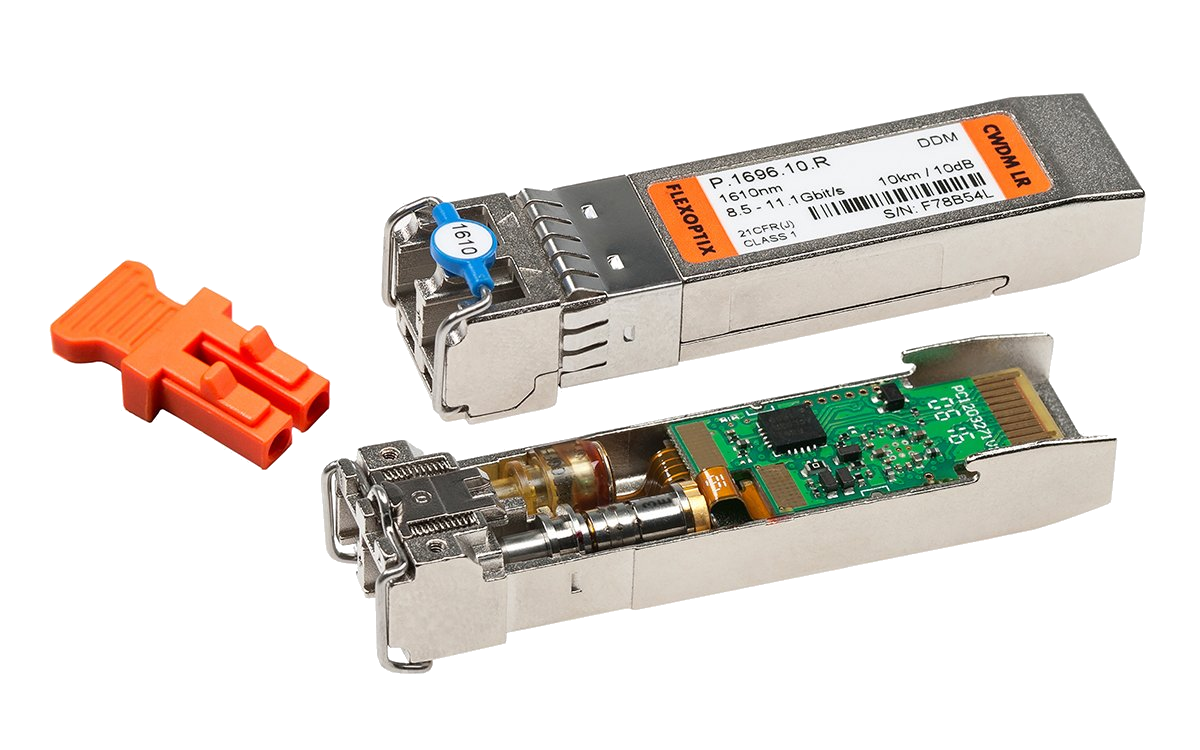 Part number:
Well it\'s a part number/SKU. You need more, you reorder.
Channel-ID:
Identify the channel/wavelength of your Universal xWDM transceiver without unplugging it.
Specifications:
Check relevant specifications like wavelength, distance and data-rate right on the label.
Serial number and bar code:
We track each and every transceiver based on serial number to simplify handling and optimize support. It\'s good to have it handy while contacting us.
Golden finger:
It\'s defined in MSA, but for long lasting connecting performance we pay attention to cleaning procedures and manufacturing tolerances.
TOSA/ROSA:
Quality optical components for high performance and reliability - always keep it clean and protected.
Orange big head:
This will protect the optical part of your transceiver while not in operation. Like you, we fiddled often enough with the small ones in high port density situations. So we designed the big heads (orange, for sure) with extra big latch for quick & easy removal, even if transceiver is already installed in device.
Side-label:
Something is missing on our standard label? This is our blank label for your own tag.
Quality housing:
Long lasting, thanks to solid physical protection and optimal heat dissipation.
FLEXBOX-ready micro controller:
FLEXBOX-ready micro controller: This is the interface of your Universal Transceivers for configuration and performance monitoring with the FLEXBOX.
Summoning Of The FLEXBOX

First sighting
Empowering network builders.
First of its kind as a feasible transceiver configurator

Major transformation
Ruggedized FLEXBOX body
Wavelength Tuning
Support for tunable SFP+ and XFP

Breathing light: LEDs indicating state
Power meter & source
Check for potential fiber problems
Distance Analyzer
Measure length of the attached fiber without expensive equipment

100G support
enhanced mobile operation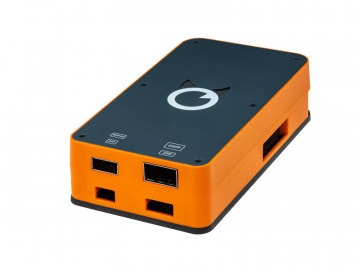 Add-on for FLEXBOX v4
200G & 400G support
OSFP & QSFP-DD support:
FLEXSOX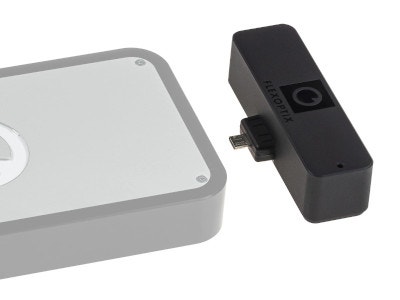 SPECIAL INGREDIENTS
 

Multi-use clamshell

 

"FRUSTRATION-FREE" PACKAGING

Tear here – keep going – you're done: just try our orange packages and you'll understand how we pay attention to every detail

HASSLE-FREE DUST CAPS

Ever fiddled with dust caps in narrow ports? Check out our orange dust caps with a big grip