Mobile, meet FLEXBOX - configure Transceivers with your iOS device
Introducing the new FLEXBOX MOBILITY PACK
For the past few months, we have been working on another addition for our well known FLEXBOX product and application suite. This time, we are enabling it for mobile situations; Mobile as in "no wires & no external power".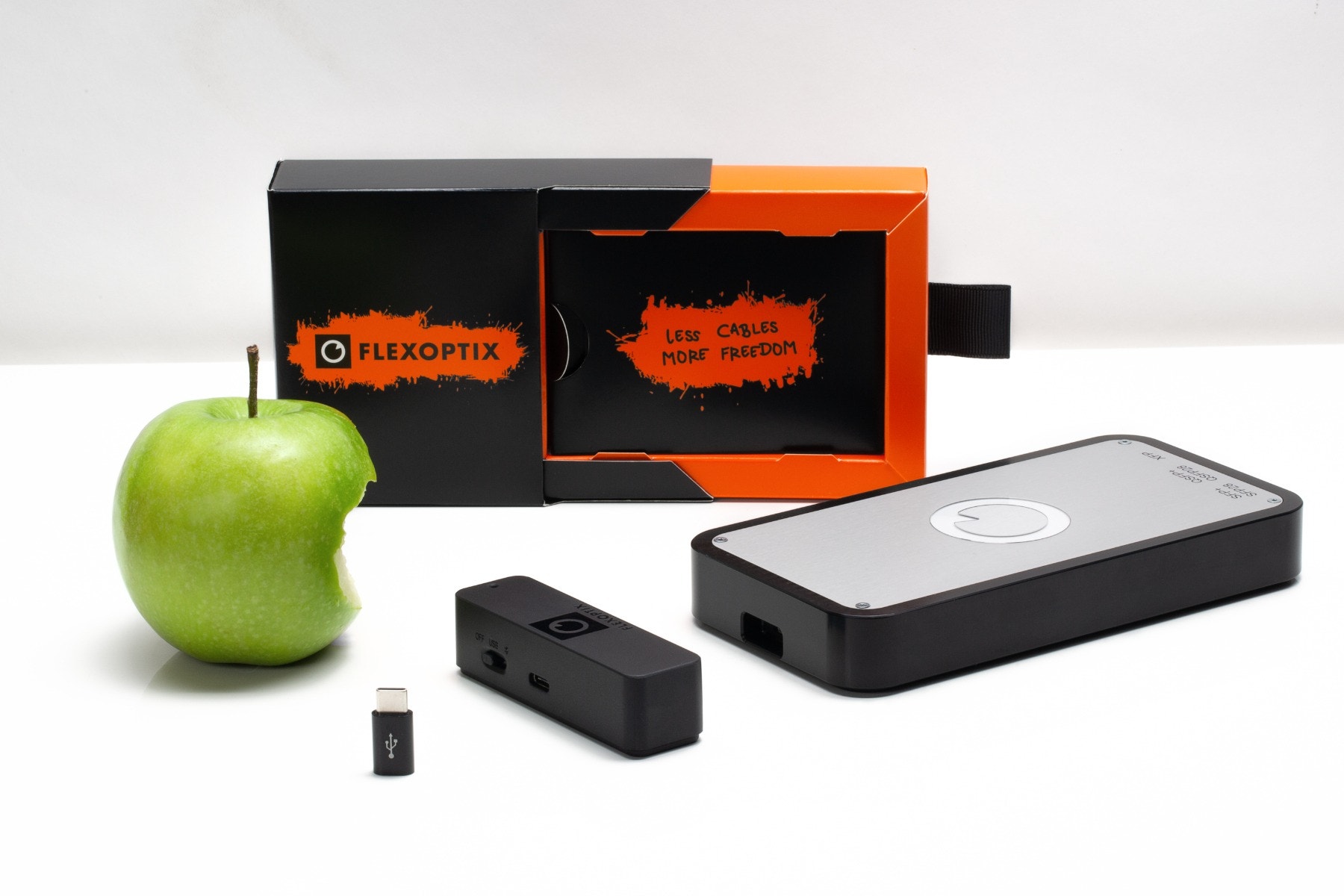 Upgrade your existing FLEXBOX with our MOBILITY PACK and enjoy hassle free mobile operation.
With our new iOS support, 8 hour battery power and Bluetooth Low Energy support your transceiver reconfigurations and analyses are now even more convenient.
Not an Apple mobile user, but looking to get rid of that last Micro-USB Device? Just use the included adhesive pad and attach the FLEXBOX MOBILITY PACK to connect via USB-C cable to your Windows / Linux Laptop or Mac. And yes - we'll improve your Android user experience as well… just… a bit later.
HOW TO PREPARE IN SIX EASY STEPS
Unpack the FLEXBOX MOBILITY PACK
Apply the adhesive pad (optional)
Plug the MOBILITY PACK into the FLEXBOX (micro-USB port)
Download the FLEXOPTIX App for iOS from the App Store and open the app: https://apps.apple.com/app/flexoptix-app/id1575382793
Set the switch on the MOBILITY PACK to Bluetooth mode, so you can select your FLEXBOX inside the app
Reconfigure your transceivers with your iOS device.
HOW TO USE: