FLEXOPTIX Mobile App Goes Big: Now Available on Macs!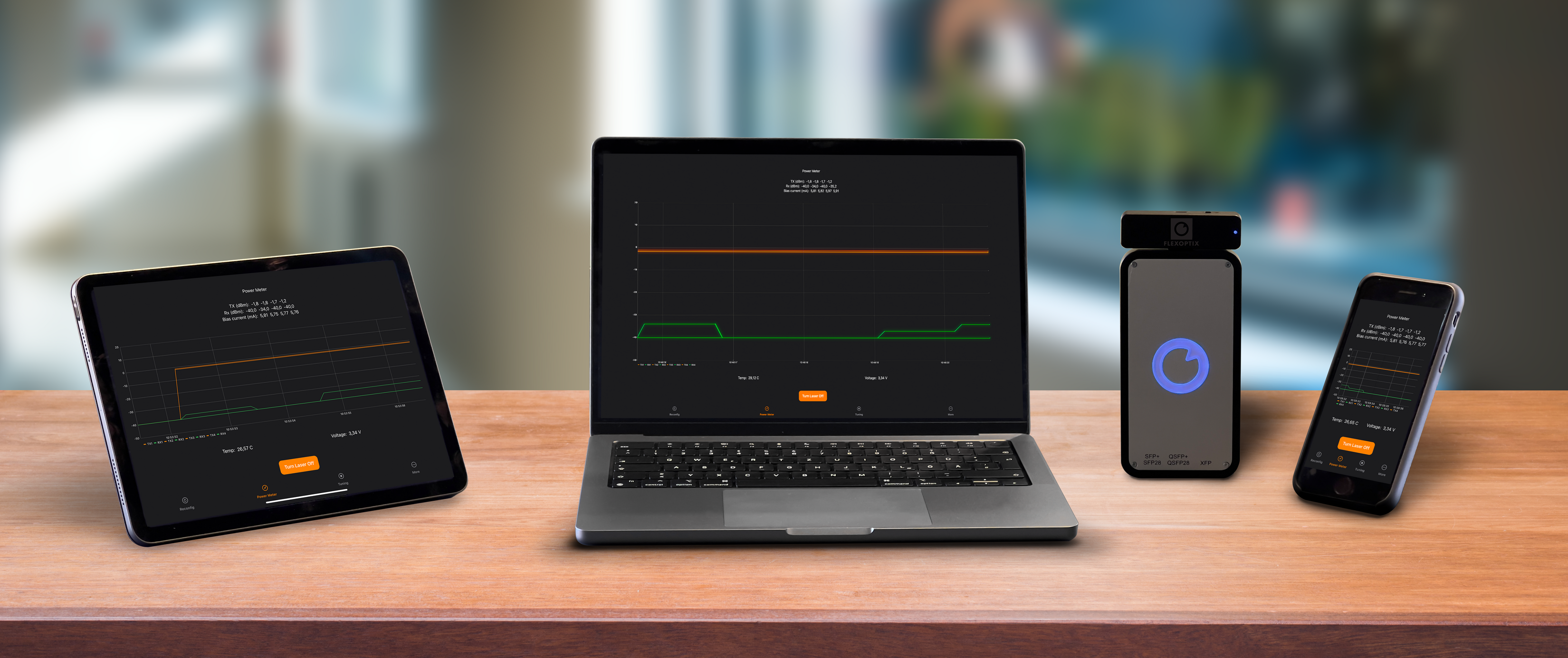 Introducing FLEXOPTIX App: Now Available on iPhones, iPads, and Macs with Apple Silicon
Our cutting-edge FLEXOPTIX mobile app has been a game-changer for users of Apple products, extending its support to iPhones and iPads, and now we are excited to announce that it is finally available on Macs with Apple Silicon. This means that our app can now be used on devices with different screen sizes, giving you greater flexibility and convenience.
To download the FLEXOPTIX mobile app on your MacBook, simply head to the App Store, search for "FLEXOPTIX" in the "iPhone & iPad Apps" tab, or follow this link. Once installed, the app connects seamlessly to your FLEXBOX using Bluetooth through our FLEXBOX MOBILITY PACK add-on.
And the best part? For a limited time only, we are offering a special Spring Promotion! We are giving away 100 FLEXBOX MOBILITY PACKs free of charge (limited to one per account). To take advantage of this offer, simply apply the coupon code SPRING2023 during checkout in our webshop.
Don't miss this opportunity to experience the power and convenience of the FLEXOPTIX mobile app on your Apple devices. Get your FLEXBOX MOBILITY PACK today and elevate your network management to the next level!