Oct 15, 2022 - Oct 19, 2022 | Hollywood, CA, United States
NANOG 86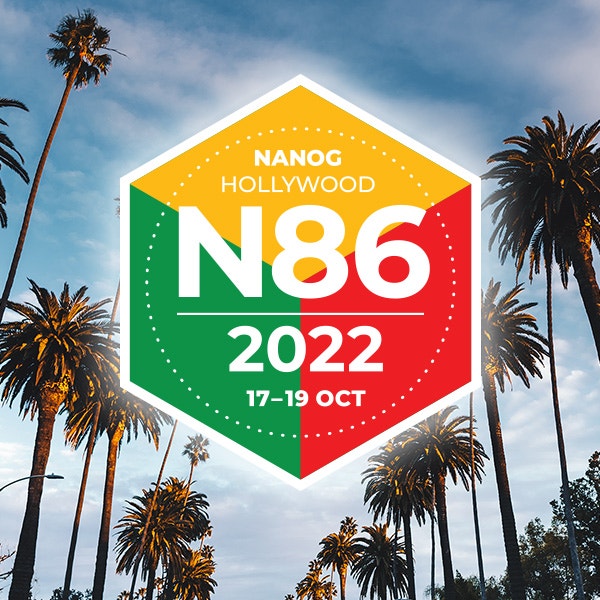 We're on the road again and - as usual - easy to spot. Just watch out for the bright orange. Meet us at NANOG 86 in Hollywood, CA, on 15 - 19 October 2022.
NANOG 86 Hackhathon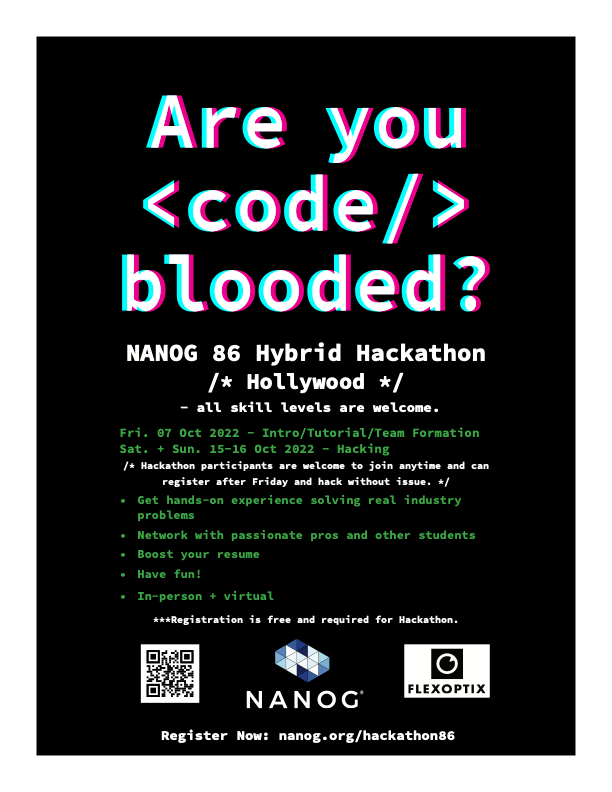 FLEXOPTIX is proud to sponsor the NANOG 86 Hackathon under the theme "Are you code blooded". Hackathons are designed to be both fun and engaging and to provide a platform that builds community and fosters excellent networking and programming knowledge. NANOG Hackathons are hands-on and educational at their core — directly supporting the most critical aspects of our mission. All levels are welcome to participate, and registration is free.
If you will be at the event or nearby, drop us a note
(meetus@flexoptix.net)
 and we will arrange a meeting. For more details on the event, visit
https://www.nanog.org/events/nanog-86/
.