Android Users Rejoice: the new FLEXOPTIX App Has Arrived! Celebrate with a Free FLEXBOX MOBILITY PACK!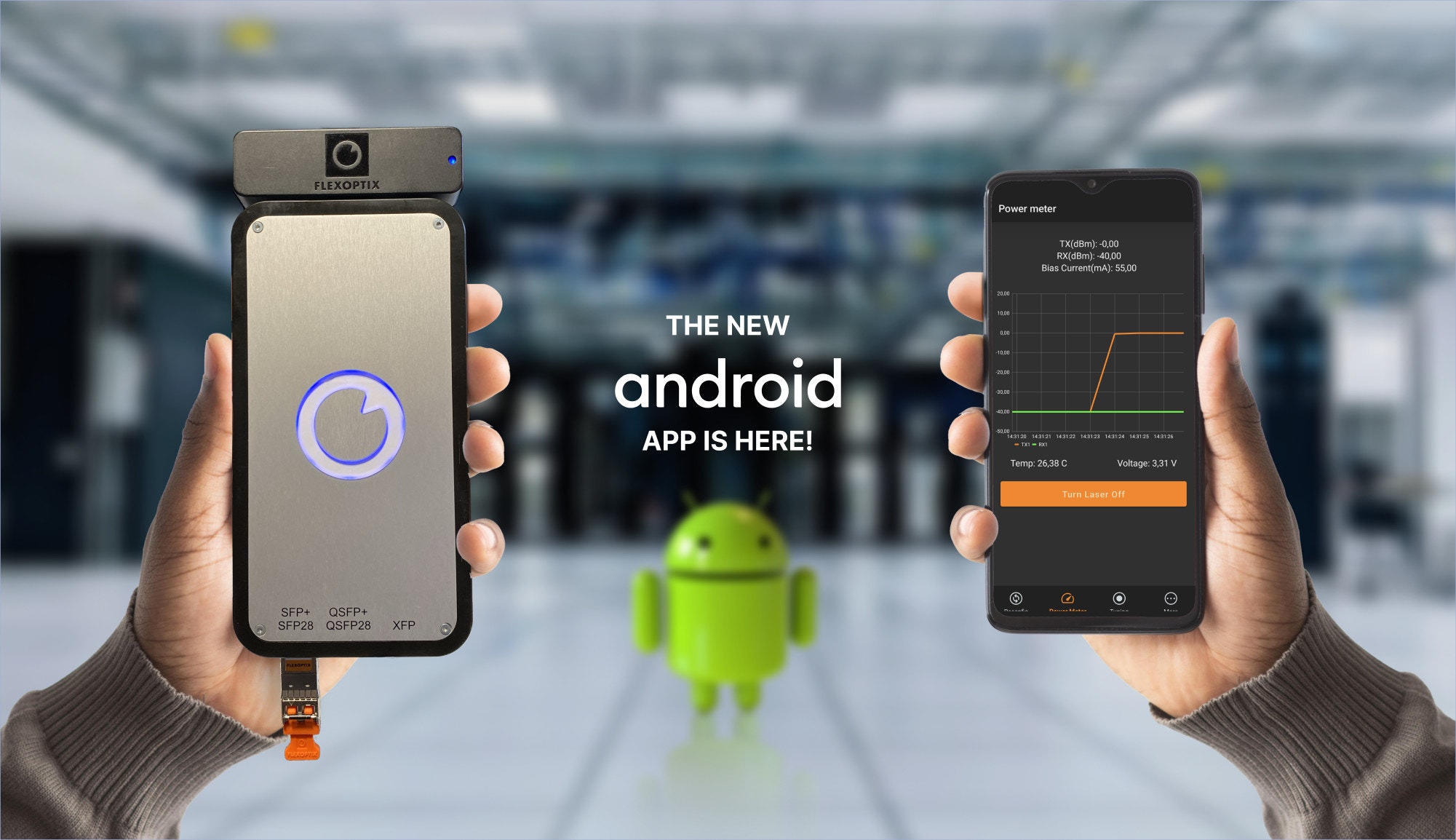 Reimagine Network Configuration with FLEXOPTIX Android App
Are you an Android user who's tired of feeling left out? Well, we have exciting news for you! Our new Android app has landed and is ready to compete with iOS. It completes our mobile solution and grants you the freedom to reconfigure your transceivers wherever you go, no matter which team you're on.

Say goodbye to tangled cables! Our brand new Android App provides a cable-free solution that lets you connect to your FLEXBOX via Bluetooth using our FLEXBOX MOBILITY PACK add-on. And the best part? To celebrate the upcoming holidays and the release of our amazing Android app, we're giving away 100 FLEXBOX MOBILITY PACKs for free! (Limited-time offer, one per customer.)
Get yours today by applying the coupon code SPRING2023 in our webshop.